Online Enrollment in Federal SHOP Exchanges Available in 2015 
November 15th 2014 marked the beginning of the online enrollment period for the Federal Small Business Health Options Program Exchange, or the SHOP Exchange. Previously required to utilize "direct embroilment," now, employers are encouraged to complete an application online, choose appropriate health insurance coverage for their employees, and enroll themselves in a SHOP Exchange program. An ERM Insurance broker would be glad to help you with this process. Some states, including California, Oregon, New York, and Kentucky, to name a few, operate state run SHOP Exchanges.
Businesses are eligible to participate in these exchanges on a yearly basis depending on their size. Employers with 50 or less employees are currently eligible. As of 2016, this increases to include businesses with 100 or less employes, and businesses with more than 100 employees are eligible in 2017. 
Small businesses may enroll throughout the year on a monthly basis to phase in the SHOP Exchange process. The enrollment process is conveniently online now at healthcare.gov. 
Because the online enrollment in federally facilitated SHOP Exchange programs was delayed from 2013 to 2014 due to a transition policy, small employers previously negotiated with an insurance broker during their direct enrollment.
The Small Business Tax Credit is now in place, and covers up to 50% of an employer's premium contributions, if eligible. SHOP Tax Credit Estimator determine if you are eligible.  This tax credit is only available through the SHOP Exchange after two consecutive taxable years within the program.
Employers can choose from the "employee choice model" to select which level of coverage they would like to provide for their employees, and their contribute amount. Bronze, silver, gold or platinum are available.
Here is a list of all the states and their participation in state SHOP Exchange programs.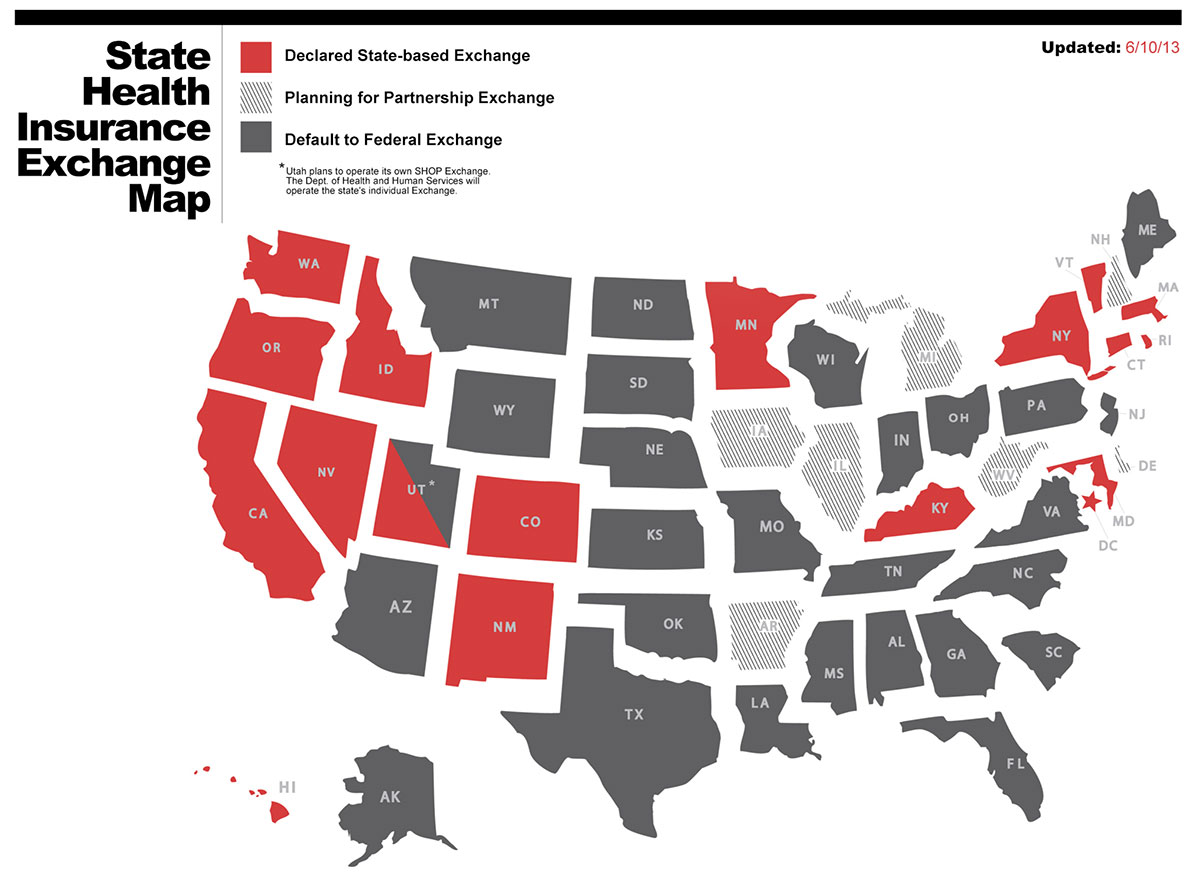 The SHOP is designated to assist employees who are enrolled in multiple Qualified Health Care Plans, and premium aggregation will become implemented before January 1, 2015. Premium aggregation is the process of adding all the premiums owed by an employer in one month to all Qualified Health Care Plans in which their employees are enrolled. This removes the hassle of paying multiple bills to various different Qualified Health Care Providers each month.
Our knowledgeable brokers at ERM Insurance are here to assist you in making the right choices in employee health care insurance, so feel free to contact us at (949) 222-0444 with an questions or concerns.
ERM Insurance Brokers provides health insurance in Orange County. Our health insurance agents are located in Irvine, California and we serve businesses and individuals in Orange County, Los Angeles and the surrounding area.